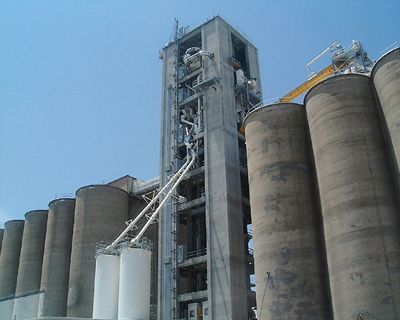 Debruce Grain Elevator, Wichita, Kan.
After a grain elevator exploded as a result of excessive build up in the dust collector–leaving truck-sized holes in each silo–Debruce Grain Elevator contracted Dean E. Norris Inc. of Wichita, Kansas, to create a better solution. The ductwork was shop-fabricated using G-90 galvanized 16 gage steel and welded and flanged in the shop. All welders on the project were certified using the International Training Institute/American Welding Society's certification program.
"In order to have the elevator operational in time for the summer harvest season, we completed this project in record time," said David Norris.