Why Hire Our Experts
Performance
As demonstrated by the projects featured on this site, Industrial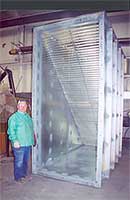 Expertise contractors excel in:
Responding to emergency situations
Meeting tight project deadlines
Enabling customers to comply with strict government standards, including those provided by the Environmental Protection Agency (EPA), U.S. Food and Drug Administration (FDA), and the U.S. Department of Energy
Industrial Expertise contractors perform this work, often under difficult working conditions, in almost every industrial setting, including:
Automotive
Power Plant
Pulp and Paper
Food Processing
Pharmaceutical
Training
The contractors and craftspersons who have developed this Web site – the Industrial Expertise team – pride themselves on their dedication to training. Our industry's formal apprenticeship program features four to five years of "on-the-job" training by the apprentice, as well as hundreds of hours of classroom time. This includes specific training in industrial sheet metal. Our commitment includes more than $50 million invested each year on training across the nation. Applicants must meet certain requirements before they are accepted as apprentices. In addition, these craftspersons receive continual training as journeyperson and become certified in specialized areas related to the industrial market sector, including AWS (American Welding Society) welding certification.
Standards
Standards are important in every industry. Here's the key: When you hire an Industrial Expertise contractor, you're getting a company and craftspersons who live by the industry's standards.
SMACNA publishes several technical manuals specifically related to the industrial sheet metal industry. Included among these are:
We write them.
We revise and update them.
And the contractors who choose to be members of SMACNA, Industrial Expertise contractors, really do live by them!
Safety
While delivering on schedule and offering competitive pricing are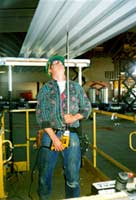 important to industrial owners, their priority is safety, often requiring safety task analysis and/or safety history before contractors are allowed to begin jobs.
This is where Industrial Expertise contractors have a significant edge on their competition. These contractors focus on safety training, resulting in lost workday incident rates well below the national average. To maintain these safe workforces, Industrial Expertise contractors develop safety programs that include products and services developed by the Sheet Metal and Air Conditioning Contractors' National Association (SMACNA) and the Sheet Metal Occupational Health Institute Trust (SMOHIT), of which they are members.