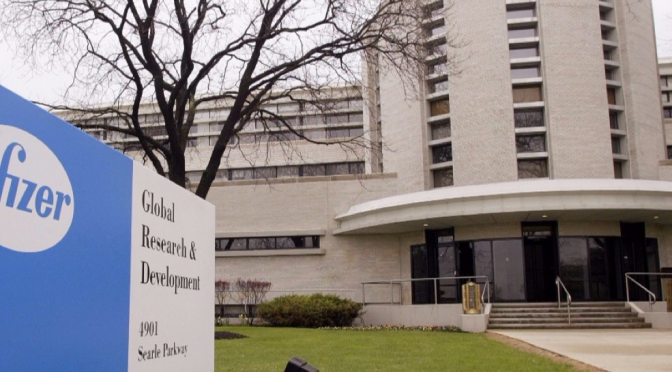 Pfizer Technical Development Facility
Michigan Contractor Ensures Pharmaceutical Client Meets Stringent FDA Requirements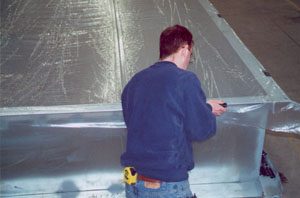 When Pfizer Pharmaceuticals needed state-of-the-art technical laboratories and offices for more than 400 scientists and staff, they turned to the Limbach Company, in Pontiac, Mich., to deliver $50,000,000 worth of piping, plumbing and industrial sheet metal fabrication and installation.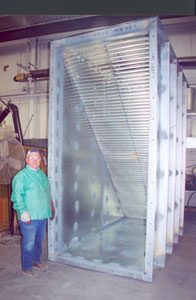 The overall project is one of the largest of its kind in the United States and brings all functional components of Pfizer's Pharmaceutical Sciences Group in Ann Arbor under one roof in a 425,000-square-foot mixed-use facility. According to Mike Kotubey, operations manager, Limbach crews fabricated and installed almost two-million pounds of ductwork from 10 gage to 24 gage.
Meeting the strict U.S. Food and Drug Administration (FDA) guidelines required the Limbach team to use ingenuity and creative thinking. "FDA and customer requirements dictated that each section of duct was cleaned and sealed at our facility," explained Pat Meisenheimer, project director.
This turned out to be a bigger challenge than originally anticipated. Various methods of fastening end covers were tried and proved unsuccessful. Finally, the Limbach general foreman, Jack Knapp, suggested using liner clips for swimming pools, which solved the problem of fastening the plastic end covers to the duct. The liner was inexpensive, easy to remove and reusable.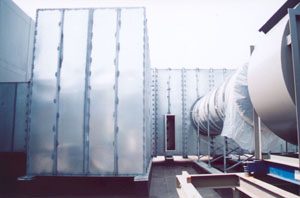 Limbach fabricated the duct using galvanized steel, aluminum and Type 316 stainless steel. All ductwork was cleaned and sealed at a special "duct clean room" at the Limbach facility before being transported to the jobsite. "Both the FDA and customer representatives performed cleanliness verifications at the Limbach facility and a second time at the construction site," explained Steve Beaudry, Limbach project manager.